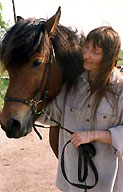 Margareth Swiertok- graduate of Arts Institute in Częstochowa, and the author of exposition in Poland and Europe. Her works may be found in private collections in USA, Canada, France, England, Germany, Austria, and Finland.

Her fascination with horses, that accompanied her since early childhood, evolved with time into the main theme of her artistic activity. Horses are currently present in her oil and pastel paintings, drawings and in wall painting.

A great virtue of her realistic works is the extreme care of detail and perfect capturing of anatomy. This, combined with neat composition and sophisticated backgrounds, creates unique and beautiful works of art. You can see a great feeling for the topic in her horse impressions, which also can be found in her other works. In these paintings the author concentrates on expressing the horse`s nature. These noble and wise animals are not just main theme of her paintings, but also her great passion. She spends every single moment of her spare time with horses and is an accomplished rider. She claims it is her love and cognition of the horses that fuels her creativity.
---
Sketches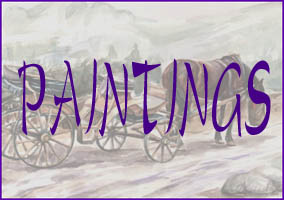 "Love horses the way you love yourself or a particle of your own soul."
If you need more information please contact the artist: by Email

I paint horses of all breeds in all techniques like oil on canvas, pastel, drawing, sketches, watercolor and painting on wall.
If you would like to have a portrait of your beloved horse, please write to me.




---

No works of art or photos may be taken from these pages without the express permission of the artist.

Visitors to this page since 7-16-02